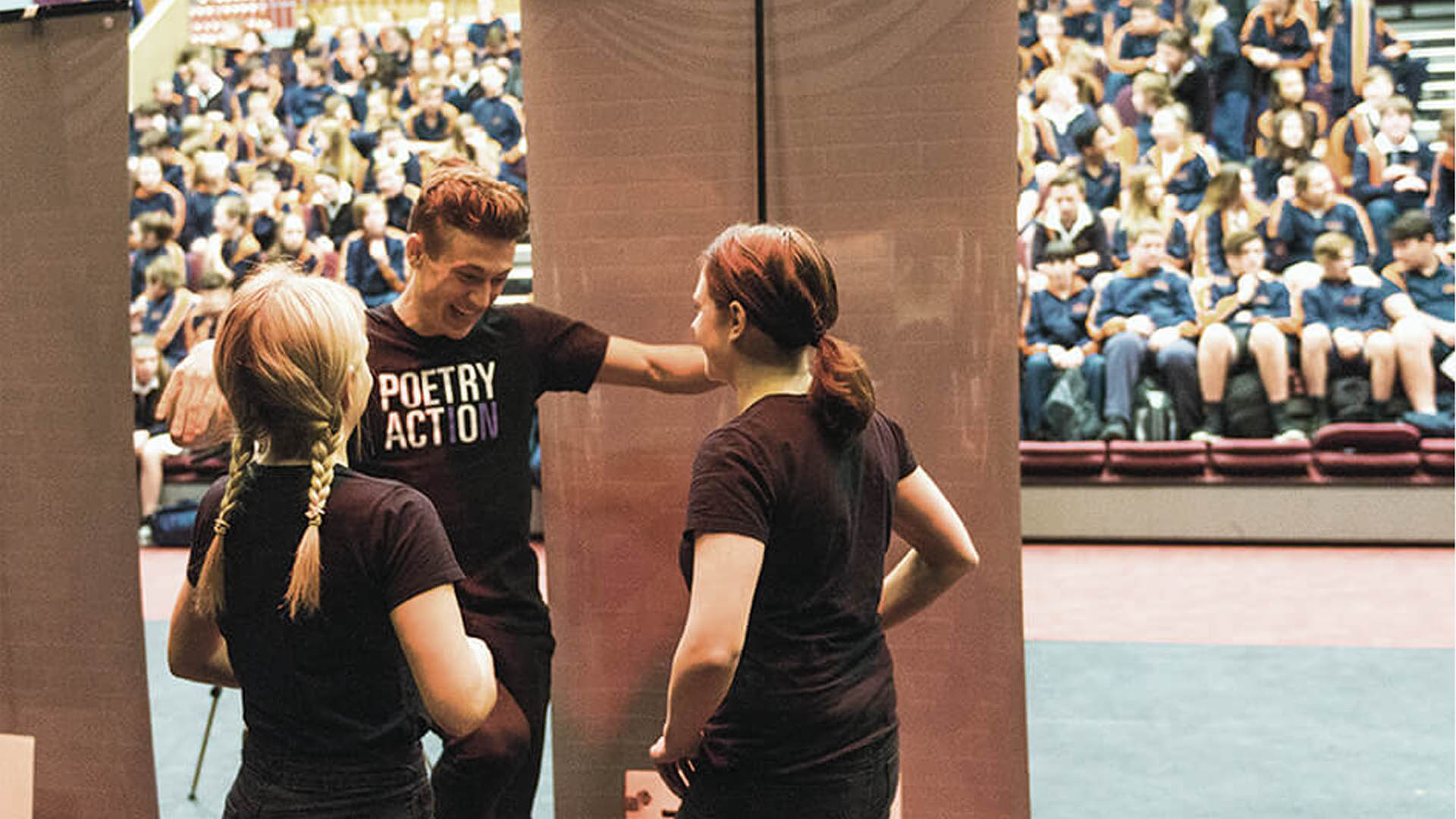 Our Story
Since 2006 Poetry In Action's humble Sydney origins, founders Hazem Shammas and Bryce Youngman have spearheaded PIA's staggering growth into one of Australia's premier touring theatre companies.
OUR VISION
TO BE AN EXPRESSIVE AND ARTICULATE AUSTRALIAN VOICE IN THE WORLD
OUR MISSION
OUR MISSION IS TO UNLOCK THE POWER OF WORDS FOR EVERYONE
WHO WE ARE
Yearly collaborations with some of Australia's most renowned creatives have resulted in the transformation of poetry and literature into dozens of fun, engaging and exciting theatrical experiences for young audiences across Australia and internationally.
Closer to home, the PIA team has been delivering an intensive literacy program to Indigenous students in the remote Lilla region of Central Australia, with these young people now discovering the joys of the written and spoken word towards becoming articulate and expressive Australians.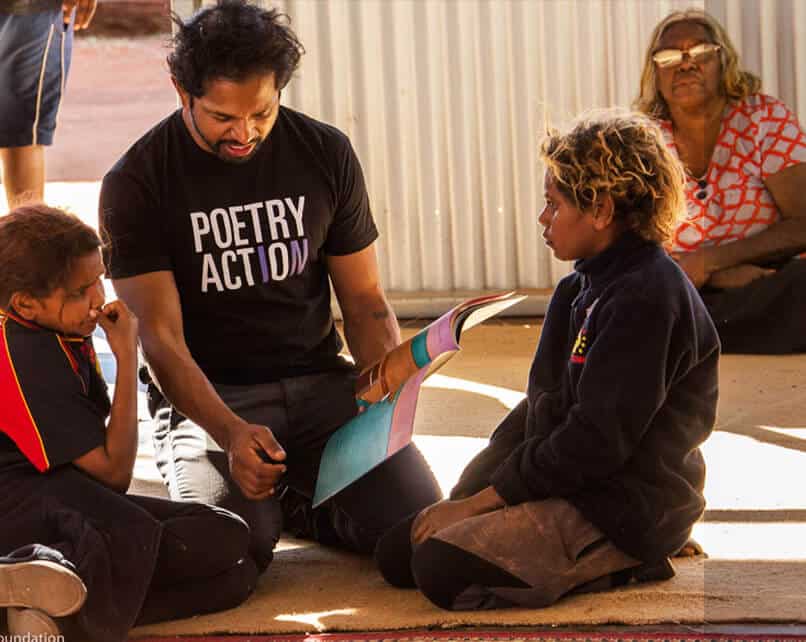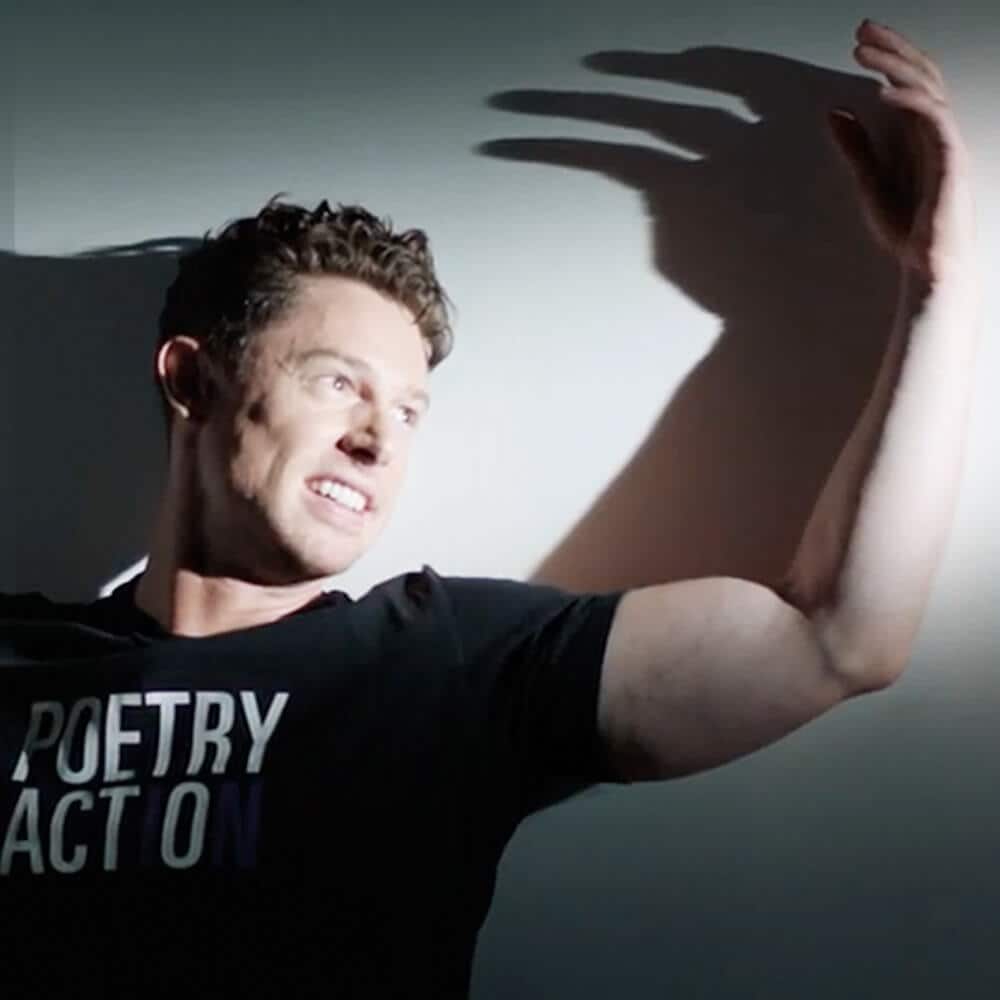 MAIN STAGE &
unlocking the power of words
PIA is also nurturing new audiences through active collaborations with leading theatre companies to bring exciting performances to the main stage.
Even the corporate world is succumbing to our passion for poetry, with our Dare to Perform corporate program set to take Sydney by storm.
Join the Journey
Our successes, an enthusiastic audience demand and our commitment to providing accessible low-cost, inclusive, and high quality programs has only been made possible through invaluable philanthropic support from donors, grant funding and people just like you.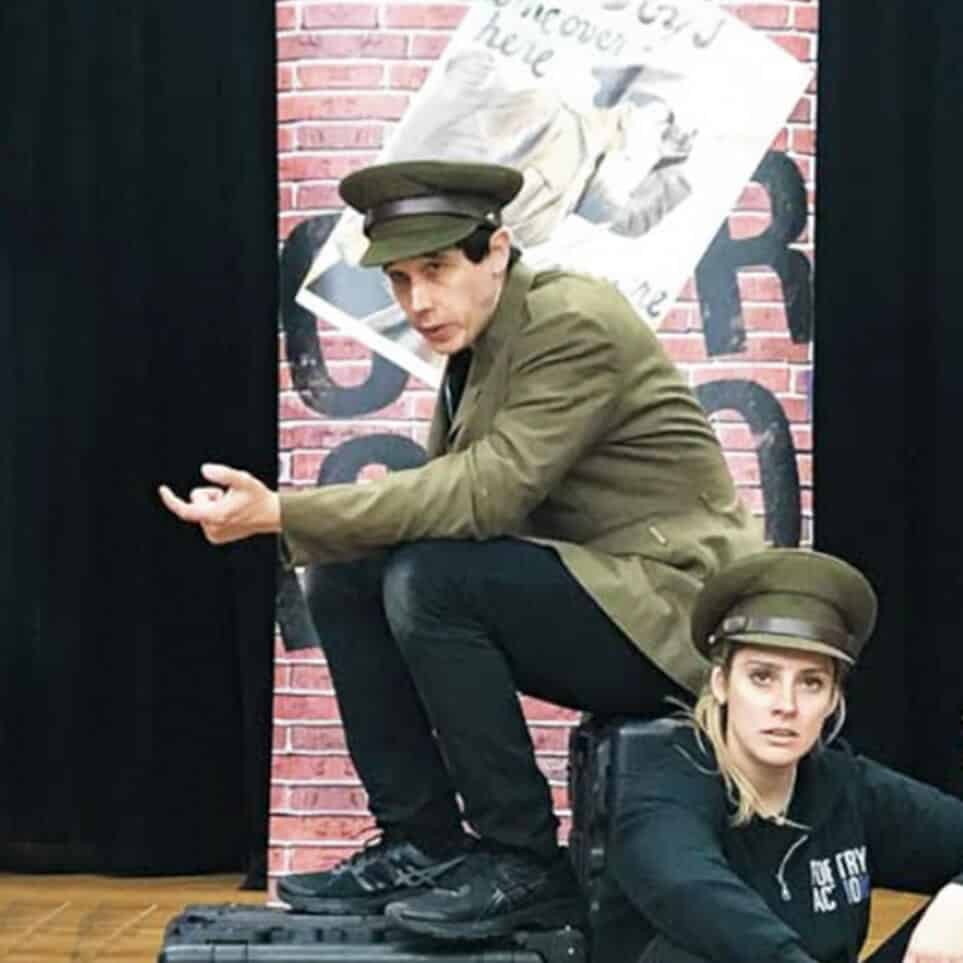 Our History
OUR EVER EXPANDING POETRY REACH
2010
We started in the ACT and close regional NSW
2011
Expanded to Melbourne and Brisbane, regional and remote NSW
2012
Expanded to regional Victoria and Adelaide
2013
We made it over to Perth!
2014
Expanded to regional SA and regional WA
2015
Started performing in Tasmania
2016
Brought the power of words to the Northern Territory
2017
Overseas expansion to New Zealand
2018
Exploring New Lands in Hong Kong and Macau
2019
Setting our sights on expanding into Dubai
2020
Successfully navigated the COVID-19 pandemic through digital and interactive media
2021
Continued to thrive in changing circumstances

PIA Timeline Block
Click for options.
Poetry On Your Screen
Can't wait to get in on the action? Poetry In Action is now offering digital shows that you can access from home. Click below to find out more.