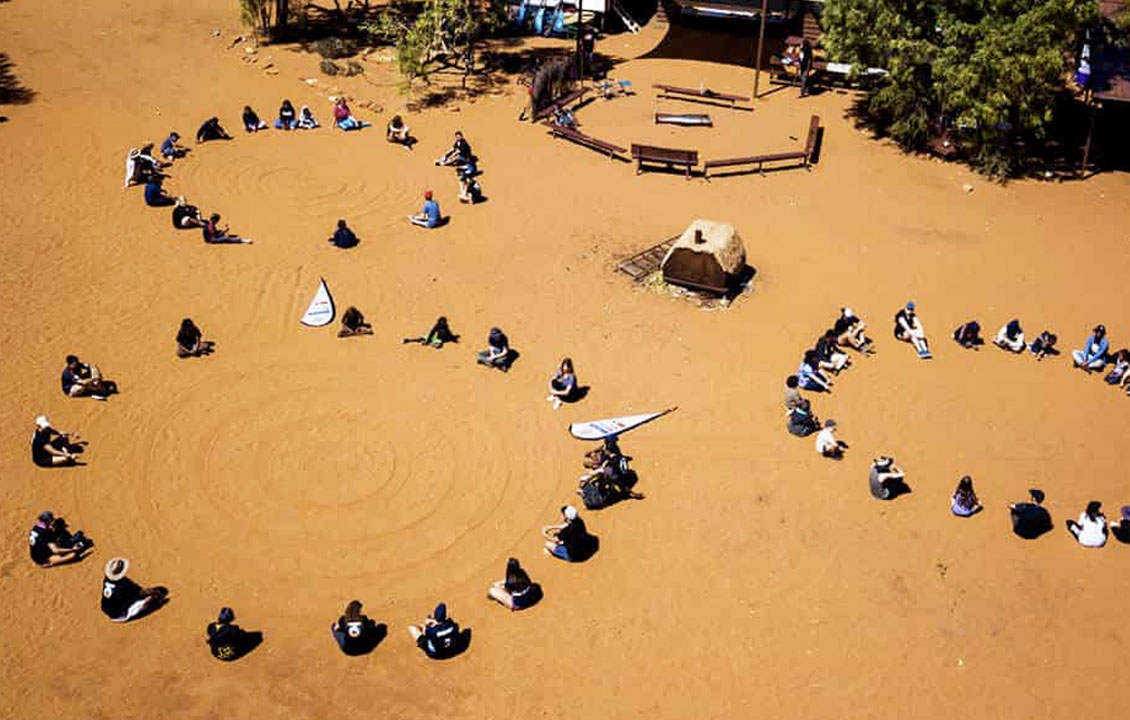 Lilla Project
Bringing the power of words to indigenous Australia
Acknowledgment of Country
Poetry In Action acknowledges the Gadigal people of the Eora nation who are the traditional custodians of the land on where Poetry In Action is based. We pay respect to the Elders past and present, and all Aboriginal and Torres Strait Islander peoples.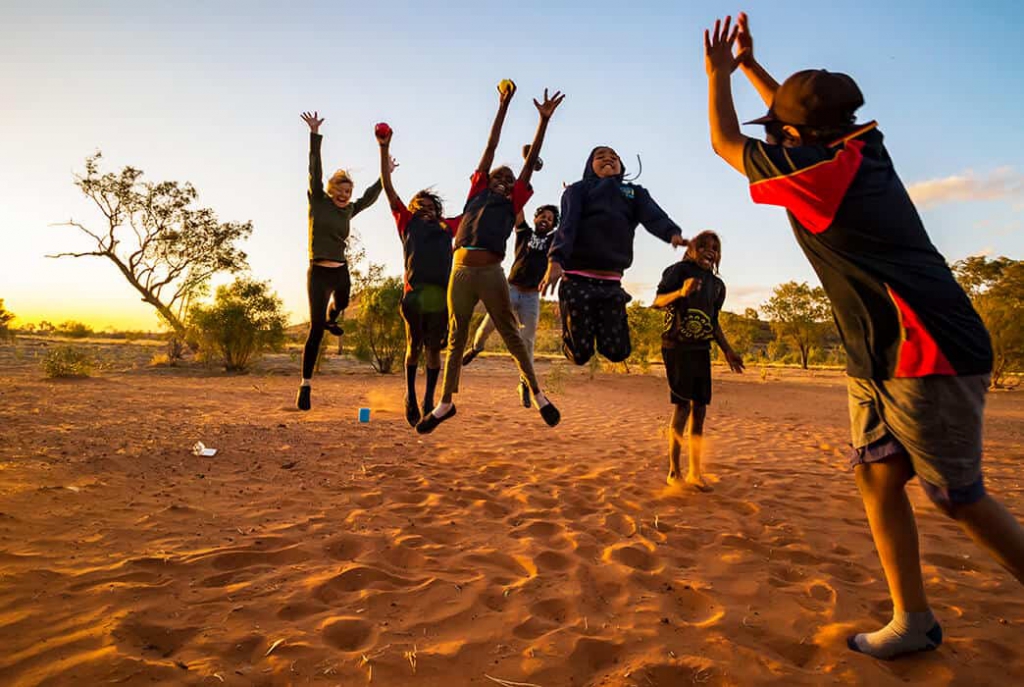 WE BELIEVE ALL KIDS SHOULD BE INSPIRED TO LEARN.
Poetry In Action has been busily discovering new horizons alongside Indigenous youth at Watarraka School in remote Central Australia!
Through the innovative Lilla project, named for the remote Lilla region located in the red desert dust of the Northern Territory, PIA's Curly Fernandez has been guiding up to 22 Indigenous students aged 5-15 through an intensive literacy program of carefully designed games, art activities, reading and writing; towards mastering the techniques of public speaking, script reading, storytelling and theatre making.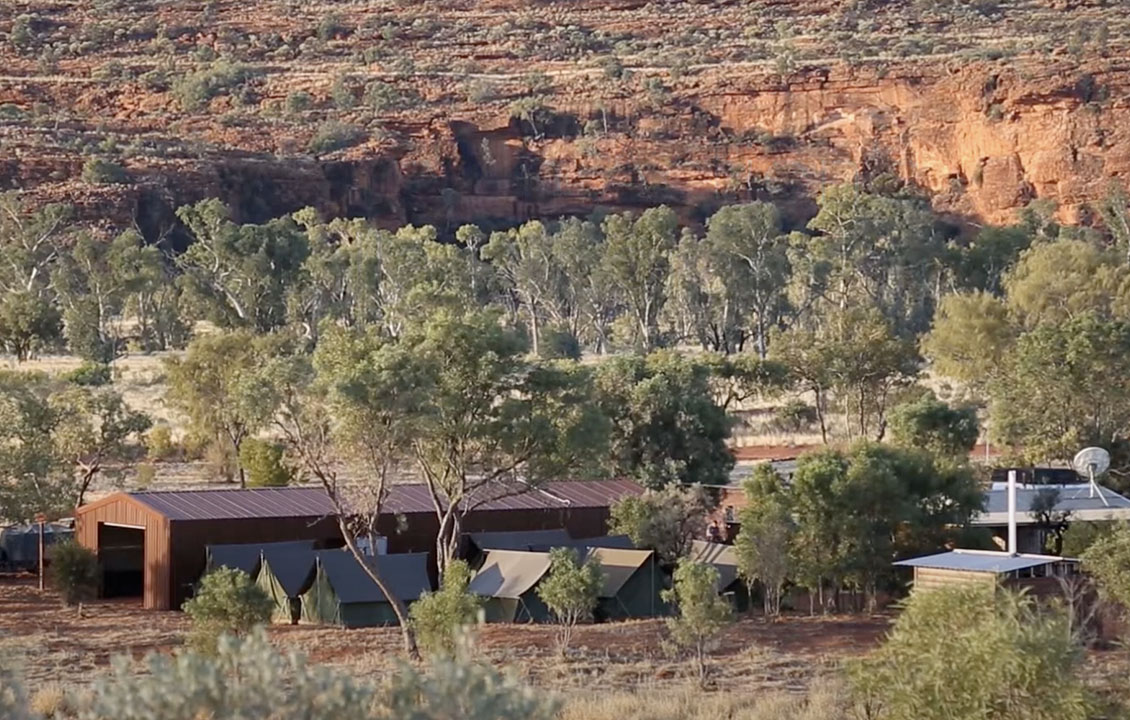 Video Lightbox Block
Click for options.
THE NEED FOR
THE LILLA PROJECT
We believe the need for the continued success and expansion of the Lilla Project to reach more Indigenous students in remote regions is clear.
42.5% of indigenous students in the Northern Territory achieve the literacy benchmark for year 3
Many students are leaving school with literacy levels equivalent to a 5 year old
45-65% of indigenous adults experience functional illiteracy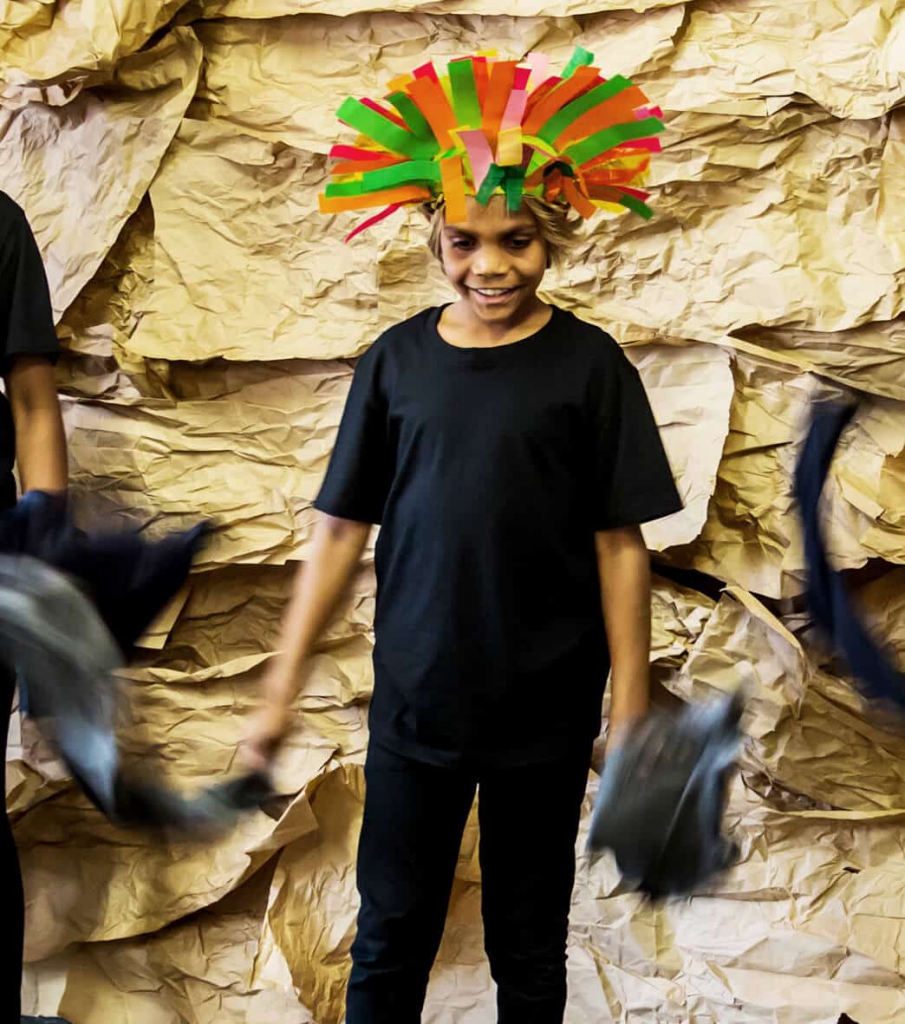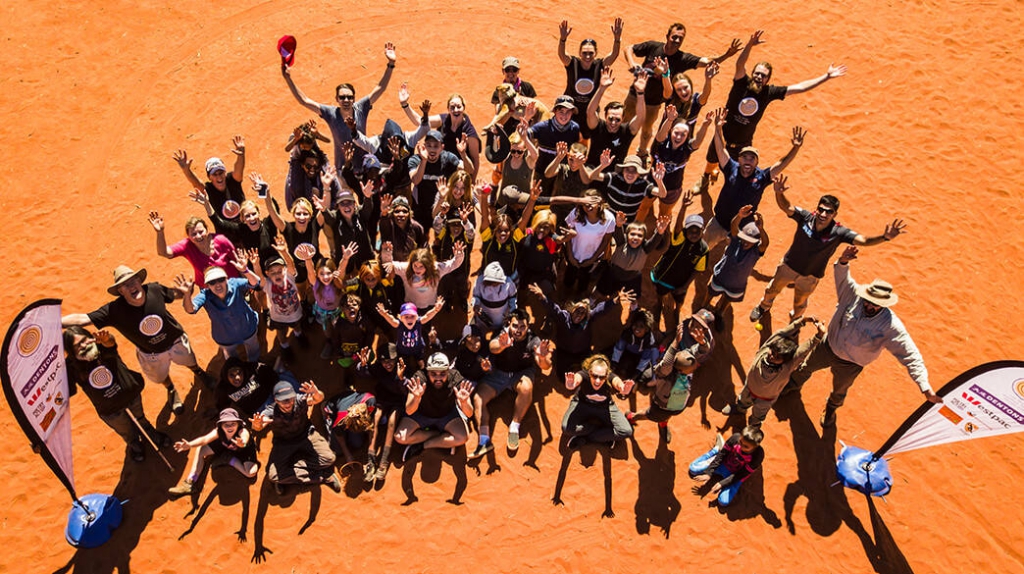 Our Success
Through the Lilla Project's innovative use of drama as a teaching vehicle and its unique inclusion of Indigenous culture and language, PIA has established the relevancy of literacy skills for students, and ignited in them an unprecedented excitement for the power of words.
PIA's mentoring of Watarraka's educators has also empowered their continued use of drama as a teaching vehicle in the classroom, in doing so actively supporting their students' continued literacy development.
As a direct result of the program, the students have:
Experienced significant increases in their literacy skills
Developed an overwhelming sense of ownership, pride, and confidence in their work
Overcome their feelings of shame about having English as a second language
Developed a deep hunger for further literary experiences
Telling the Story
Using their newfound literacy skills, the students successfully scripted a local Indigenous story for the first time in their lives using both English and local languages – How Emu Lost His Wings.
The phenomenal success of this program and the children's work led to local elders welcoming their celebrated performance of their script at the annual Lilla Sports and Drama Festival 2018.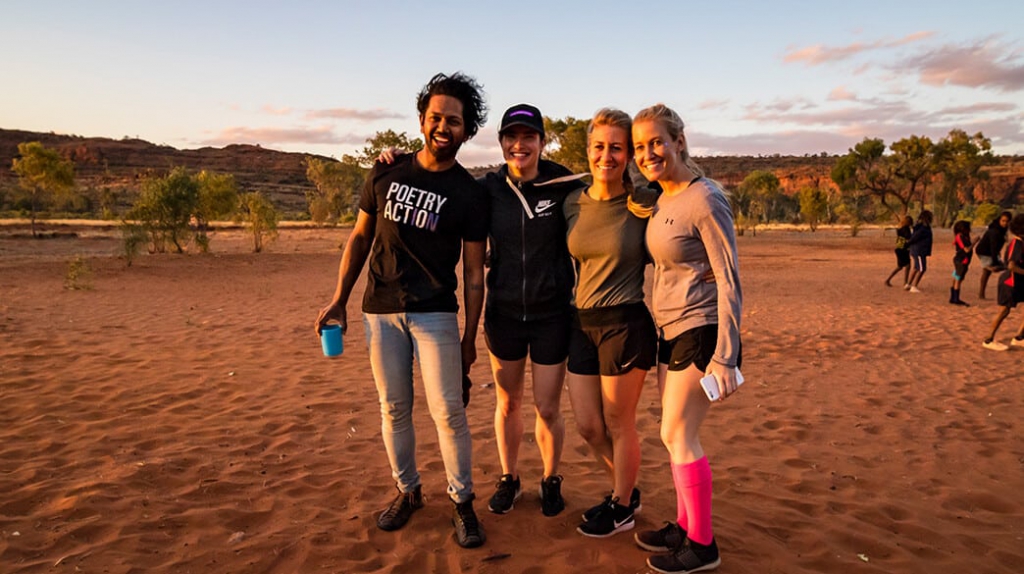 Educators have also reported:
A significant decline in absenteeism even after cultural allowances have been accounted for
An increased willingness of the students to express their ideas, thoughts, and feelings in a classroom setting
Positive changes in their interactions and demeanour at large
PIA has collaborated with Watarrka School on this exciting project over the last 18 months. With their teaching principal Christine, we are committed to giving these young children a sense of confidence through drama to discover possibilities in their lives.
—CURLY FERNANDEZ, LILLA PROJECT MANAGER