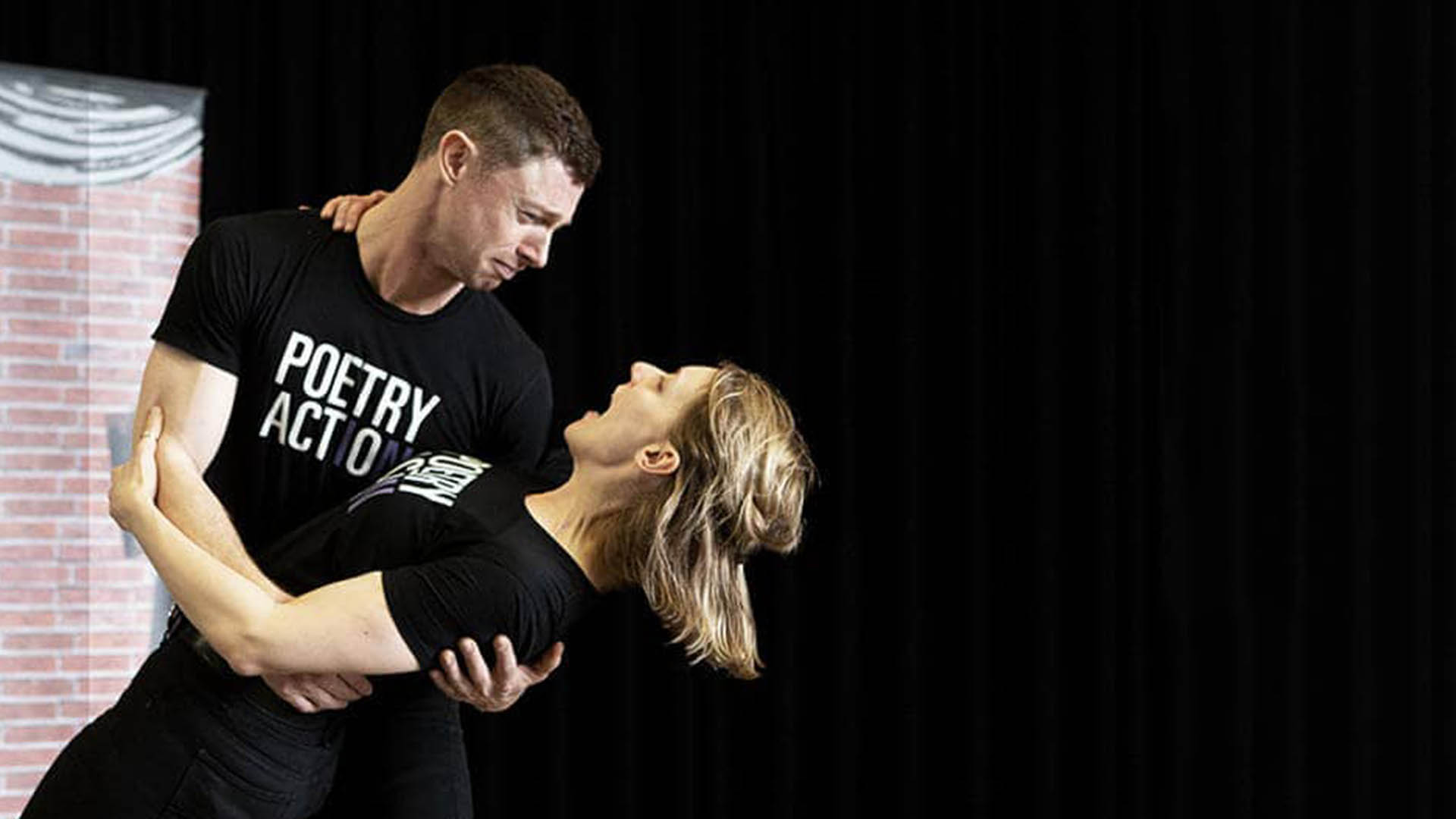 OUR VISION
Artistic Vision
Performing poetry…
…requires a combination of skill, tenacity and talent. It's an ancient connection to storytelling.
Before we had writing we had poetry – everything from a simple line or two, to romantic verses and the great epic odes. These works were remembered line by line by generations of performers and storytellers who were all dedicated to knowing what words to emphasise, where to breathe, what emotion to imbue in the work and not letting their audiences off the hook until exactly the moment they chose.
As 21st century artists we're both preserving that legacy and forging its future in ways the storytellers of old could never have anticipated.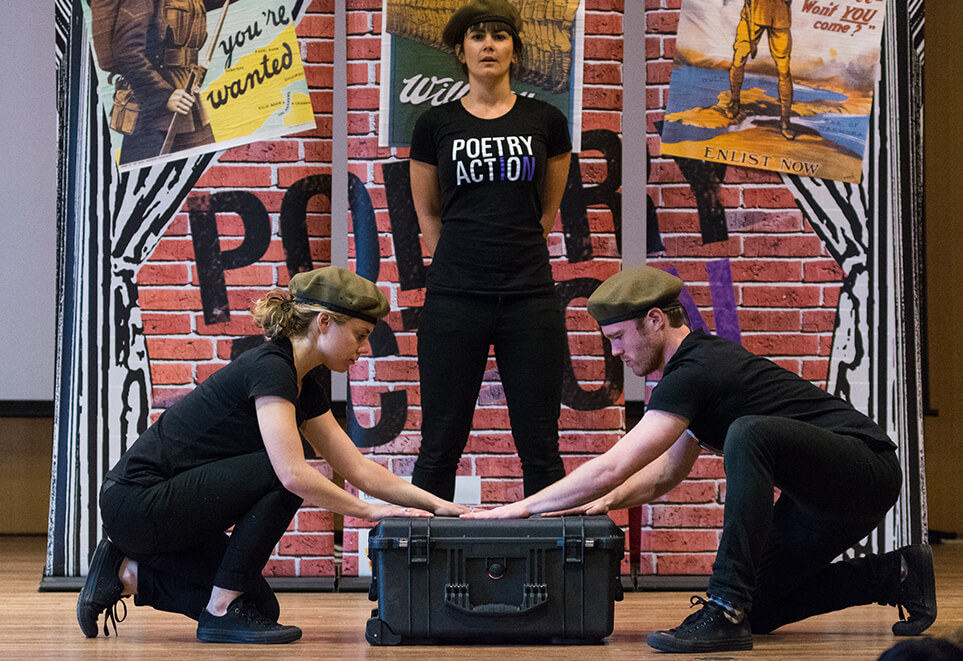 Poetry in action is rapidly diversifying itself across a number of different areas.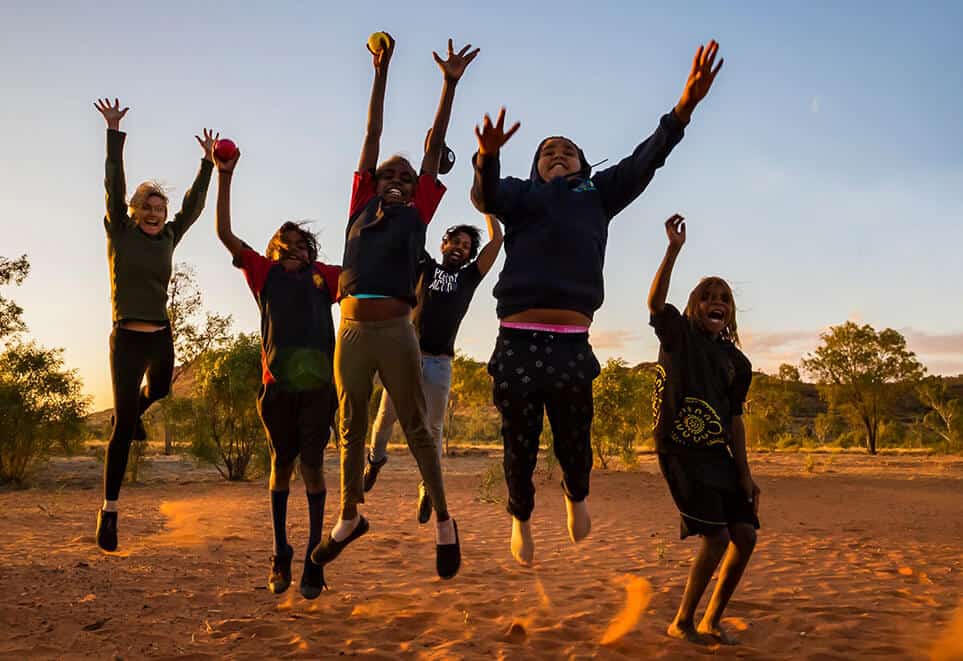 Our company ethos…
…remains the same. Take something hard and make it easy. Take something tricky and make it fun. Take something obscure and make it memorable.
We want this company to continue to breathe fire into texts that will inspire our audiences and give them an insight into worlds and ideas they might otherwise never engage with. I want our artists to have the opportunity to engage with texts no other theatre company would dream of.
While literacy may be regarded as a key necessity for freedom, an understanding and appreciation of poetry and its performance offers power.
We want to unlock that power and share it with the world.
OUR REACH IS PROJECTED TO HIT
100,000
PER YEAR BY 2025
It is clear that PIA is well on track towards its mission of contributing to an increasingly articulate, creative, and expressive Australia.
PIA is dedicated to maximizing its creative potential through actively engaging with the Australian artistic community, and firmly establishes the ongoing relevance and freshness of our productions through yearly collaborations with some of Australia's most renowned creatives.
In step with our commitment to transforming young people's experiences of poetry and theatre, our regular consultations with educators from every state and territory have also firmly established PIA as an invaluable educational resource for educators across Australia.
Our emphasis on accessibility and inclusiveness has also seen us reach even the most isolated regions of Australia through our adoption of a nimble touring model which allows us to deliver high quality, low-cost theatre to our audiences in even the most unconventional spaces – whether it be school halls, sports ovals or basketball courts.
We are always looking to collaborate and engage Australian creative talent. If you are interested in working with us please get in touch.