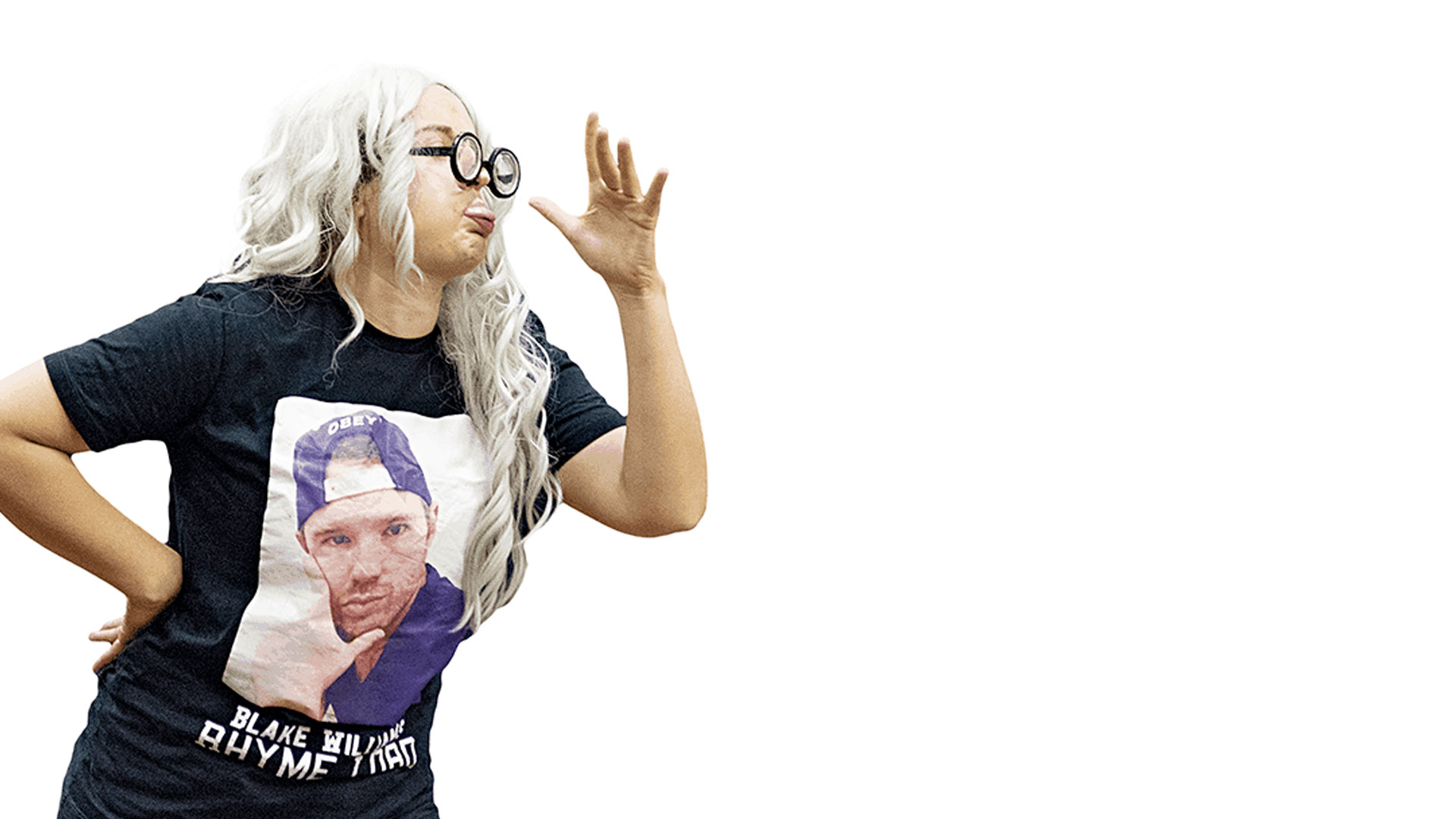 DIGITAL SHOWS
FOR 2021
Poetry In Action is now available digitally! View our available shows below and get individual access by clicking the button. Group experiences also available — contact us to find out more.
Our Shows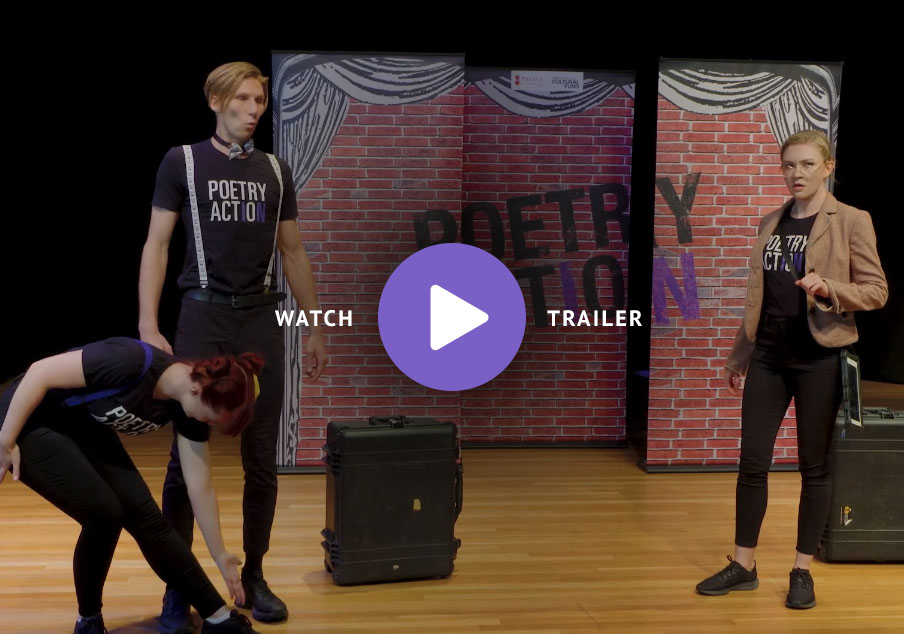 Video Lightbox Block
Click for options.
YEARS 7-8
Unlocking the Poetry Code
Will and Ed are two friends who are super keen to become world famous wordsmiths but suffer from only one obstacle… they're terrible. But their lives change forever when they stumble upon a strange doctor who offers to unlock their hidden poetic potential and reveal how much they already know about poetry.
Forced to confront their artistic blocks in hilarious fashion these two intrepid wannabe poets will have to look inside their own minds to unlock the poetry code and save themselves from a digital wasteland.
A rollicking story filled with hilarious characters, wonderful poetry and irresistible comedy make this effortless educational show the one must have in your 2021 English calendar.
YEARS 8-9
Power of Poetry
An irreverent and wildly entertaining show, The Power of Poetry introduces students to poetry that contains some large ideas and lots of heart. This show follows a fractured attempt by the PIA troupe to present a show with their star actor, Tyson; missing in action.
Will they still be able to convert what it is that makes poetry powerful when one of the troupe is a ring-in who knows nothing about poetry? Who is secretly in love with one of the PIA team? Will they be able to express how poetry can perfectly capture a moment, transform an opinion and bring about change? We'll have to wait and see…! (Of course they can).
Be ready to be both entertained and inspired – and who knows there may even be a kiss at the end… Features poetry from a range of poets including Basho, Maya Angelou, Malcolm London, WH Auden, Peter Garrett, Khalil Gibran, Kathy Jetnil-Kijinerand, William Wordsworth.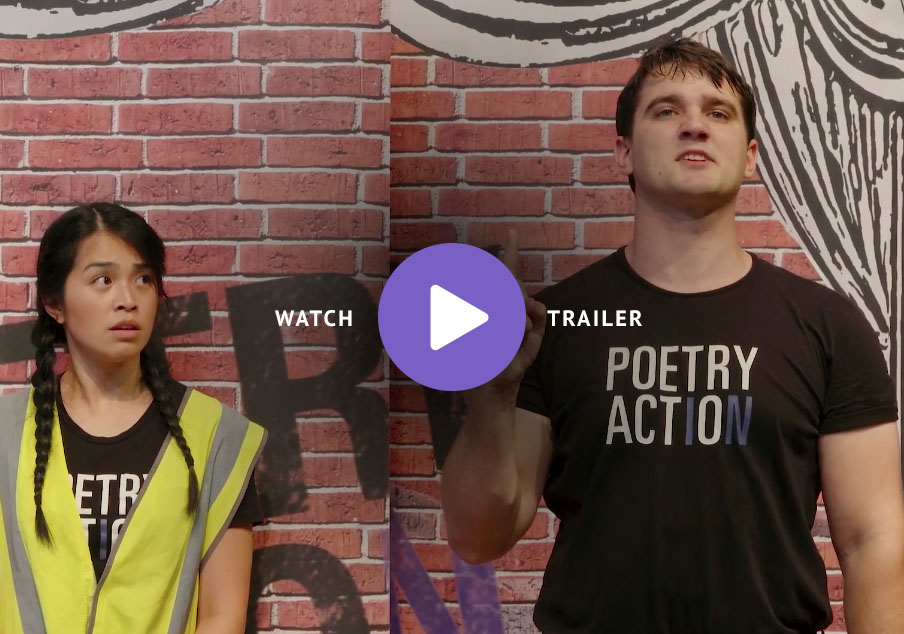 Video Lightbox Block
Click for options.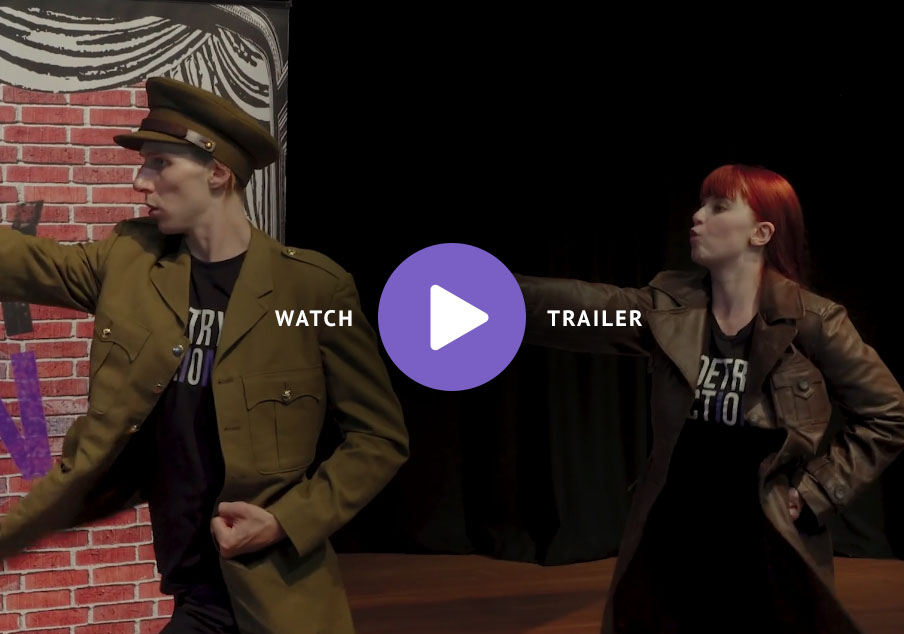 Video Lightbox Block
Click for options.
YEARS 9-10
Words of War
Performed every year since 2006, Words of War seems only to grow in relevance each year. It's back once again in 2020 to bring life to the world and works of Wilfred Owen. This captivating show reverberates with passion, humour and heartbreak.
This performance follows the life and works of Owen and the influences that led him to become one of the most striking and brilliant voices of his era. This dynamic show takes you through the horror, hopelessness and heroism of conflict; we examine people's attitudes to war and how, through his poetry, we can come to a better understanding of war today.
Includes the poems: Spring Offensive, Dulce Et Decorum Est, Mental Cases, A Whispered Tale (Siegfried Sassoon), Disabled, Futility, Parable of the Old Man and The Young, Anthem for Doomed Youth and Last Post (Carol Ann Duffy).
YEARS 10-12
Fact vs Fiction
This dynamic show from the pen of Joanna Erskine explores the power and impact of language, speeches and poetry in the real and fictional worlds. Who can we trust? Who is deceiving us? How can we possibly tell the difference?
If, as Coleridge says, poetry is simply 'the best words in the best order' how can our leaders use poetry to express the needs and ideas of our time?
Using excerpts from film, television, poetry, and real life, students will navigate the world of critical literacy. An insightful and entertaining show that will give students the tools to question and challenge the wealth of information in our modern world.
Includes selections of work from: V for Vendetta, Network, Newsroom, Emily Dickinson, Carl Sagan, Barack Obama and more.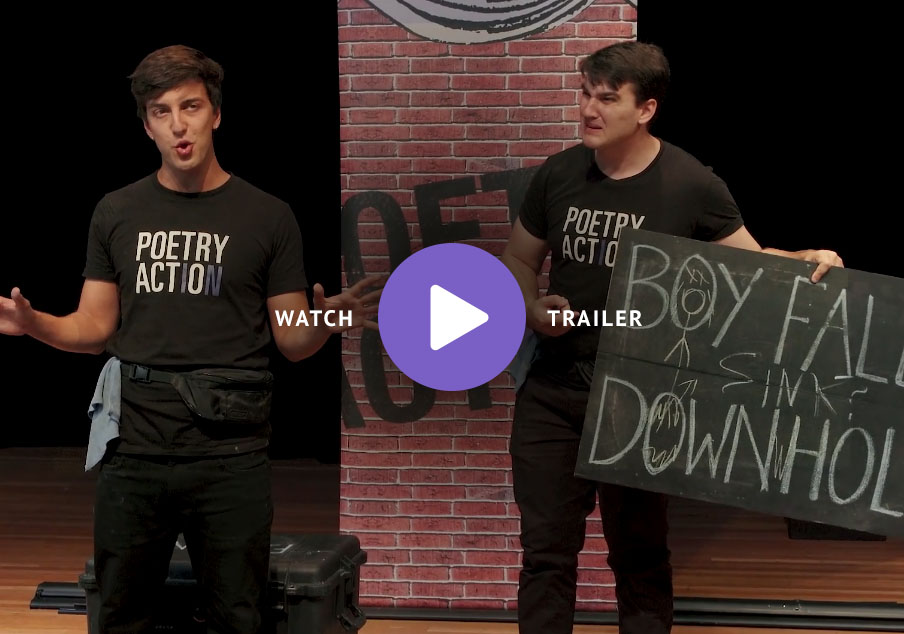 Video Lightbox Block
Click for options.
Now Touring
Poetry In Action is live again for 2021! If you're interested in booking a show for your school or workplace, get in touch today.