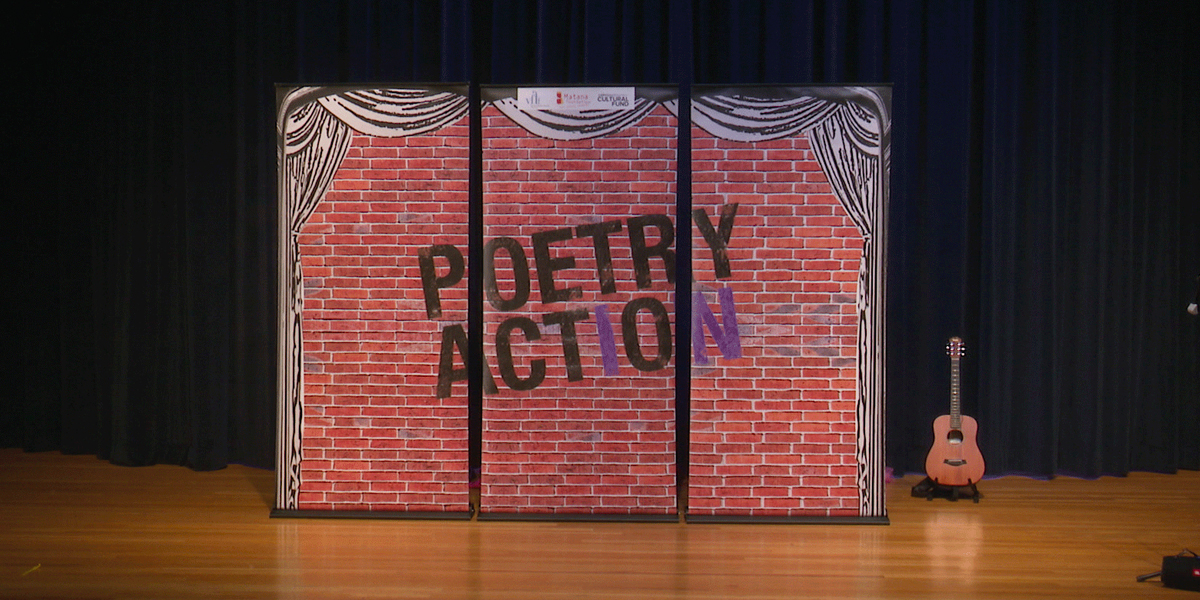 2023 SCHOOL TOUR SHOWS
elements of rhyme (Years 7-8)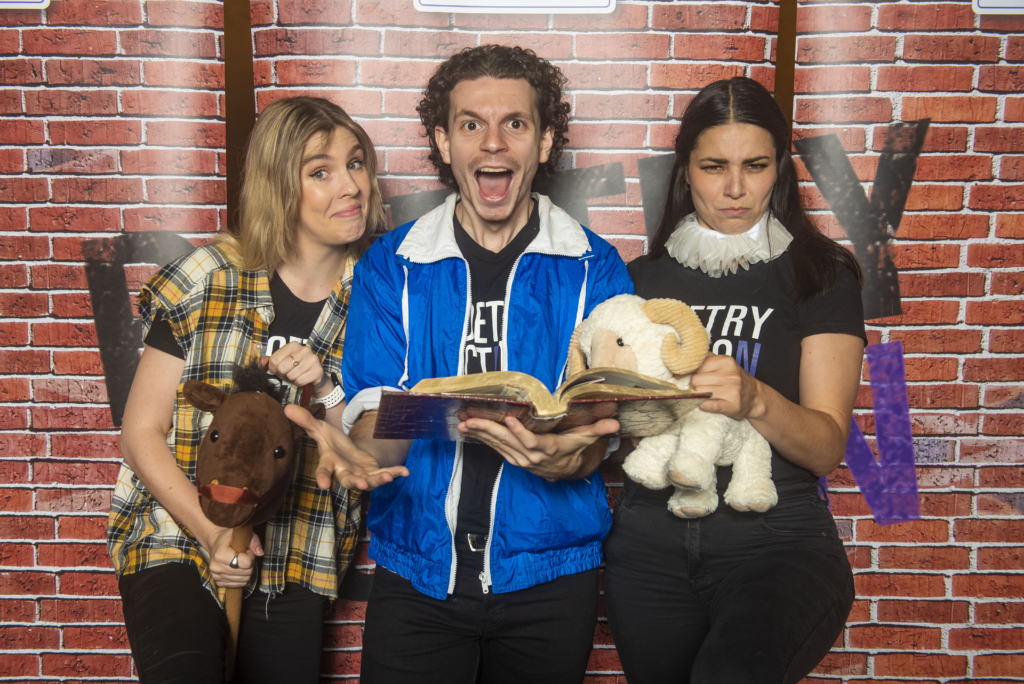 This show takes your students on a wild, funny and occasionally ludicrous ride!
In the depths of Poet Town, the new kid is humiliated in a very public rap battle by the baddest guy in town – Byron. Determined they won't be defeated again, their new friend Sylvia takes them on a weird and wonderful journey to learn about: rhyme, imagery, narrative and theme.
international anthem (years 8-10)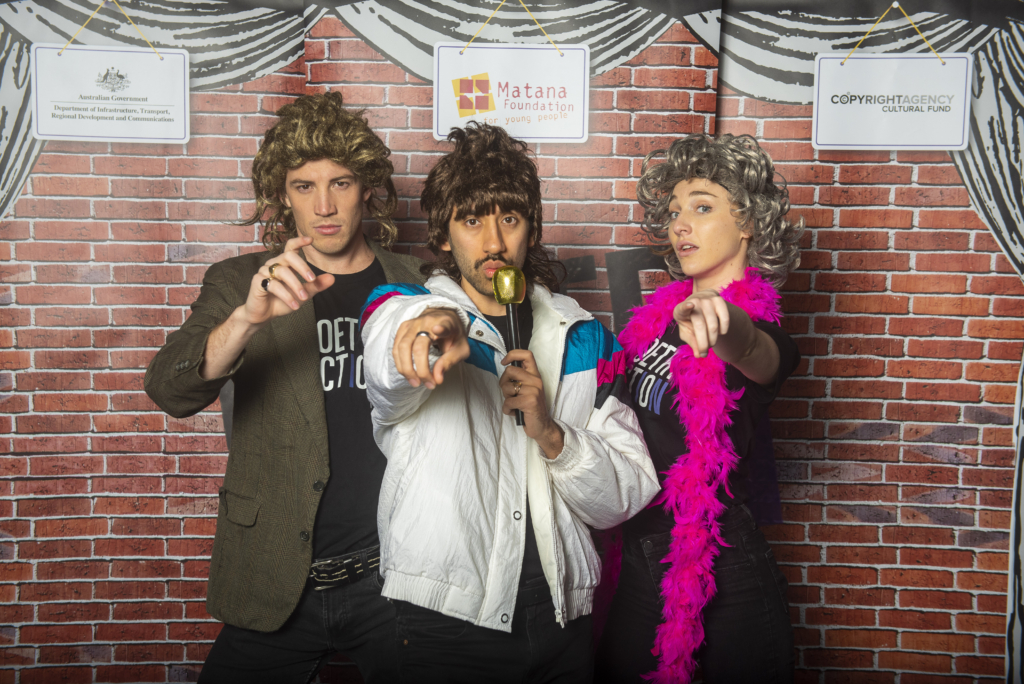 Set in the crucial last few minutes of a flamboyant and ostentatious International Poetry Extravaganza, our performers are desperately trying to decide on which poem to choose to truly represent Australia on the world stage.
This alternately wacky and touching show engages your students with an incredible range of poetry from Australia, New Zealand, Asia, the Middle East and Europe.
words of war (years 9-12)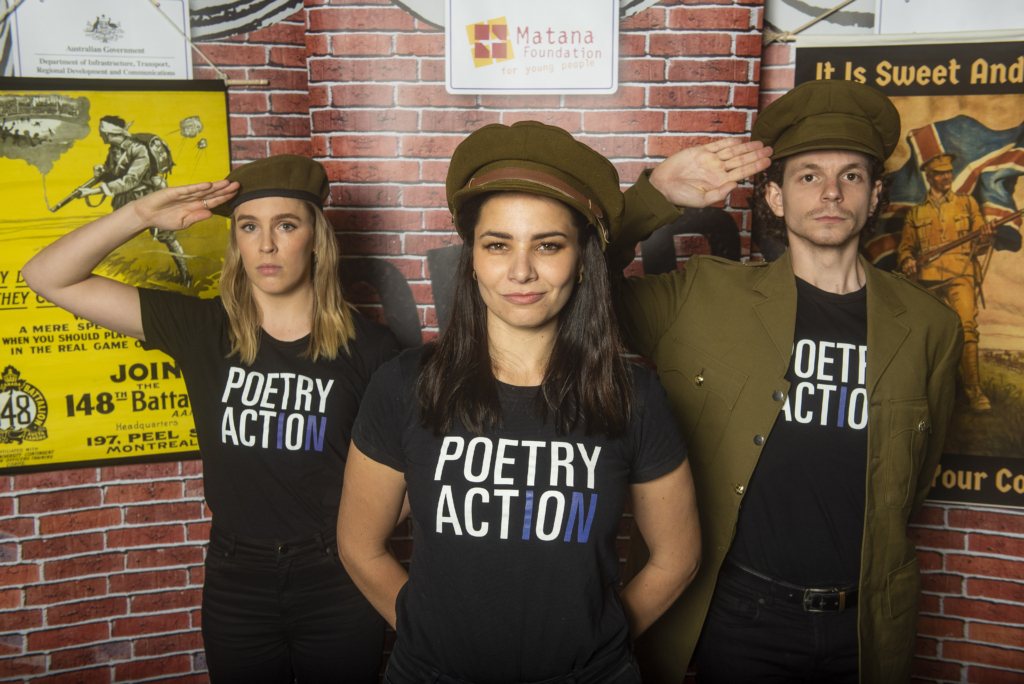 Words of War is back once again to bring to life the world and works of Wilfred Owen. This captivating show reverberates with passion, anger, humour and heartbreak.
This performance follows the life and works of Owen and the influences that led him to become one of the most striking and brilliant voices of his era. This dynamic show takes you through the horror, heroism and hopelessness of conflict; we examine people's attitudes to war and how, through his poetry, we can come to a better understanding of war today.
Poems include: Spring Offensive, Dulce et Decorum Est, Parable of the Old Man and the Young, Mental Cases, Disabled, Anthem for Doomed Youth, Futility.
his herstory 101 (years 9-12)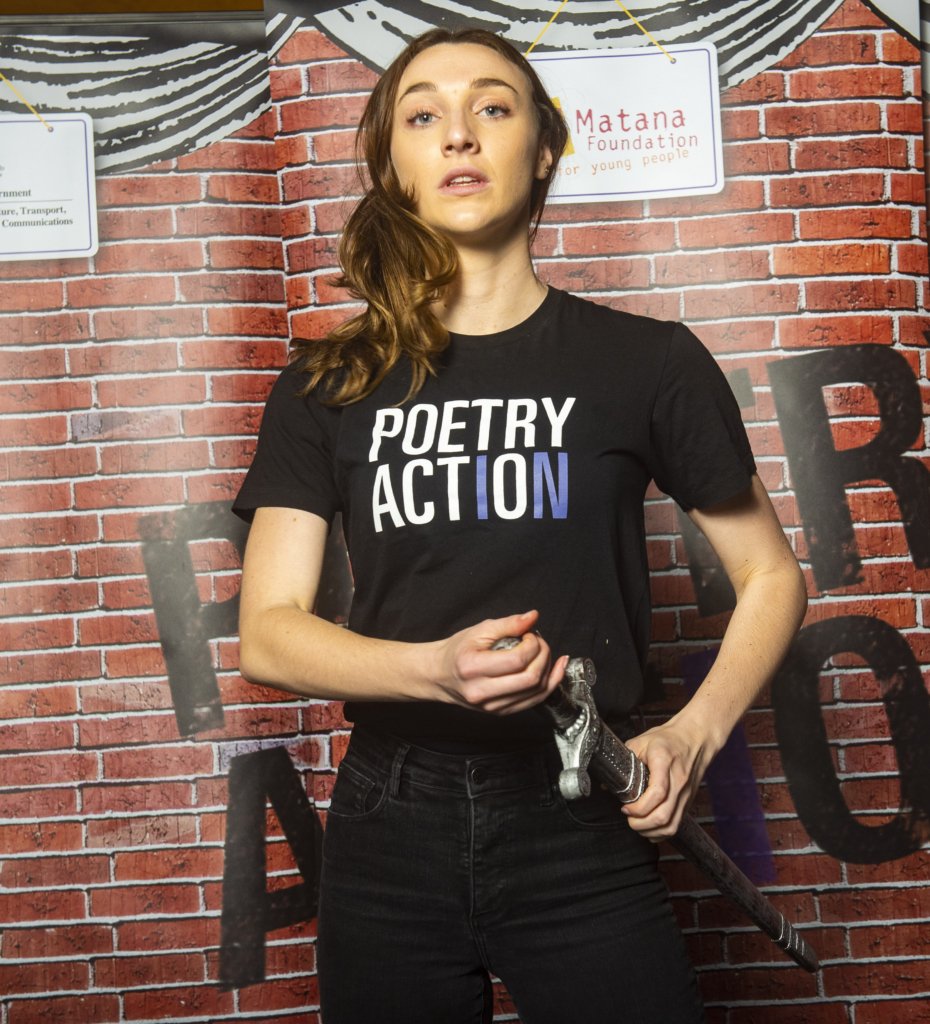 One of the world's leading poetry experts has vanished moments before his much anticipated TED talk. Has he got lost on the way to the theatre? Did his dog eat his speech? Or is it all part of a cunning plan…?
Exploring works from Shakespeare to Maya Angelou, Wordsworth to Beyonce, this high impact show tracks women's journey from outsiders to leaders in the literary space.