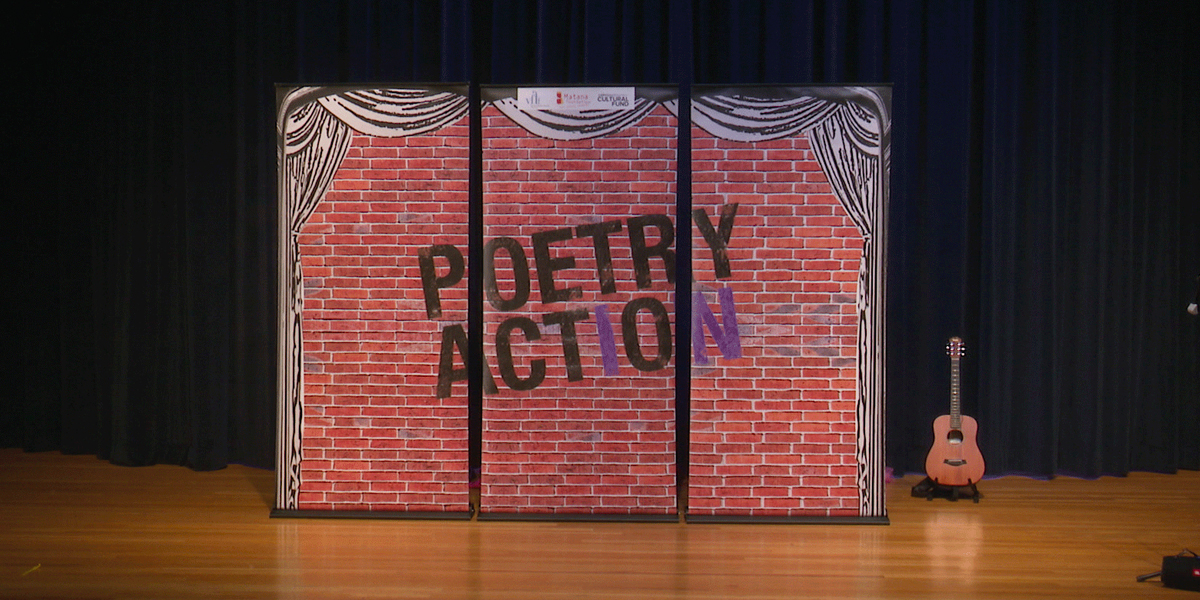 2022 SCHOOL TOUR SHOWS
the poet's quest (Years 7-8)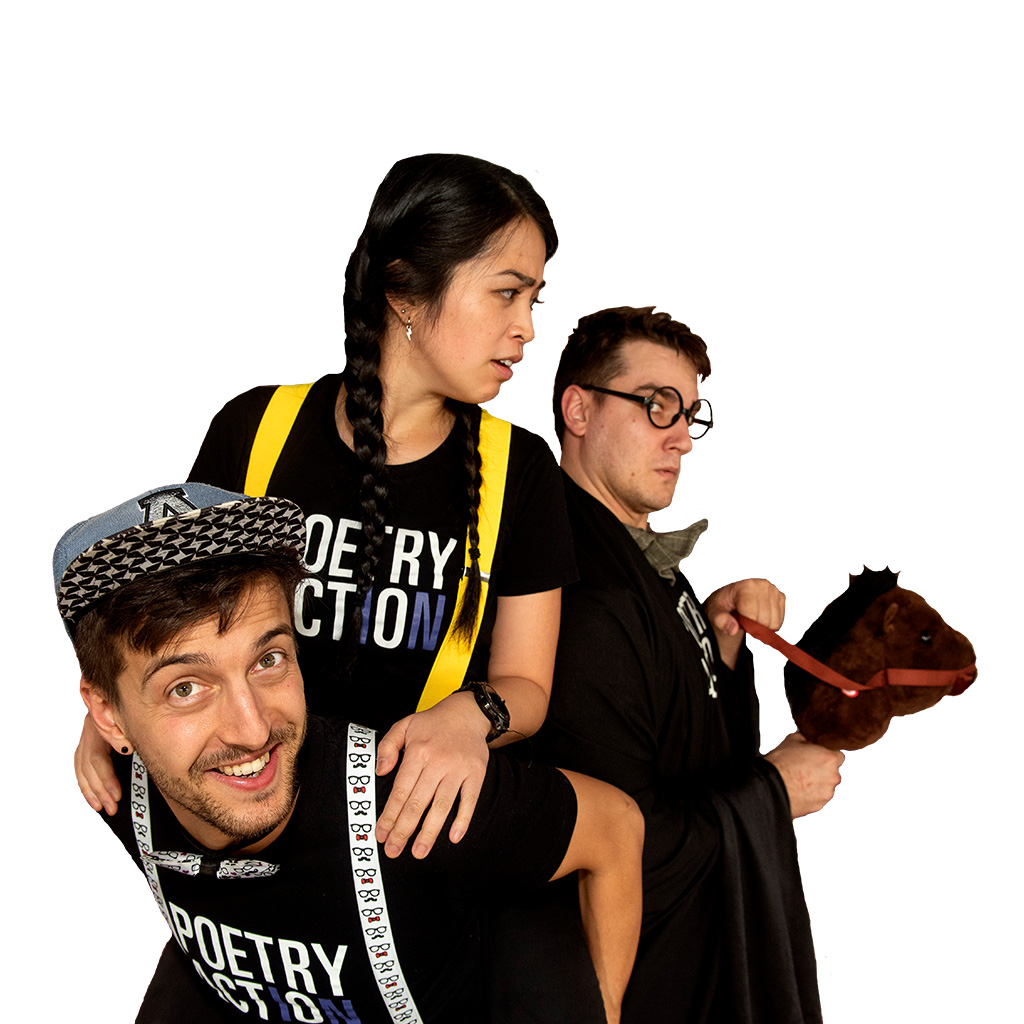 Follow our bumbling hero Blake Williams as he embarks upon a time travelling adventure that brings all the joy and frivolity of language to life. Witness Blake's transformation from being unable to express himself, to learning how poetry can help him win back his muse and save the world as we know it!
Your students will laugh and learn with Blake as he masters the techniques of rhyme, rhythm, imagery and theme from some of the greatest poets in history.
Includes original poetry from our Artistic Director Bryce Youngman as well as poetry by Dorothea MacKellar, W.T. Goodge, TS Eliot, Rumi, Anna Akhmatova as well as contemporary work from Bella Poarch and Olivia Rodrigo.
United Nations of poetry (years 8-10)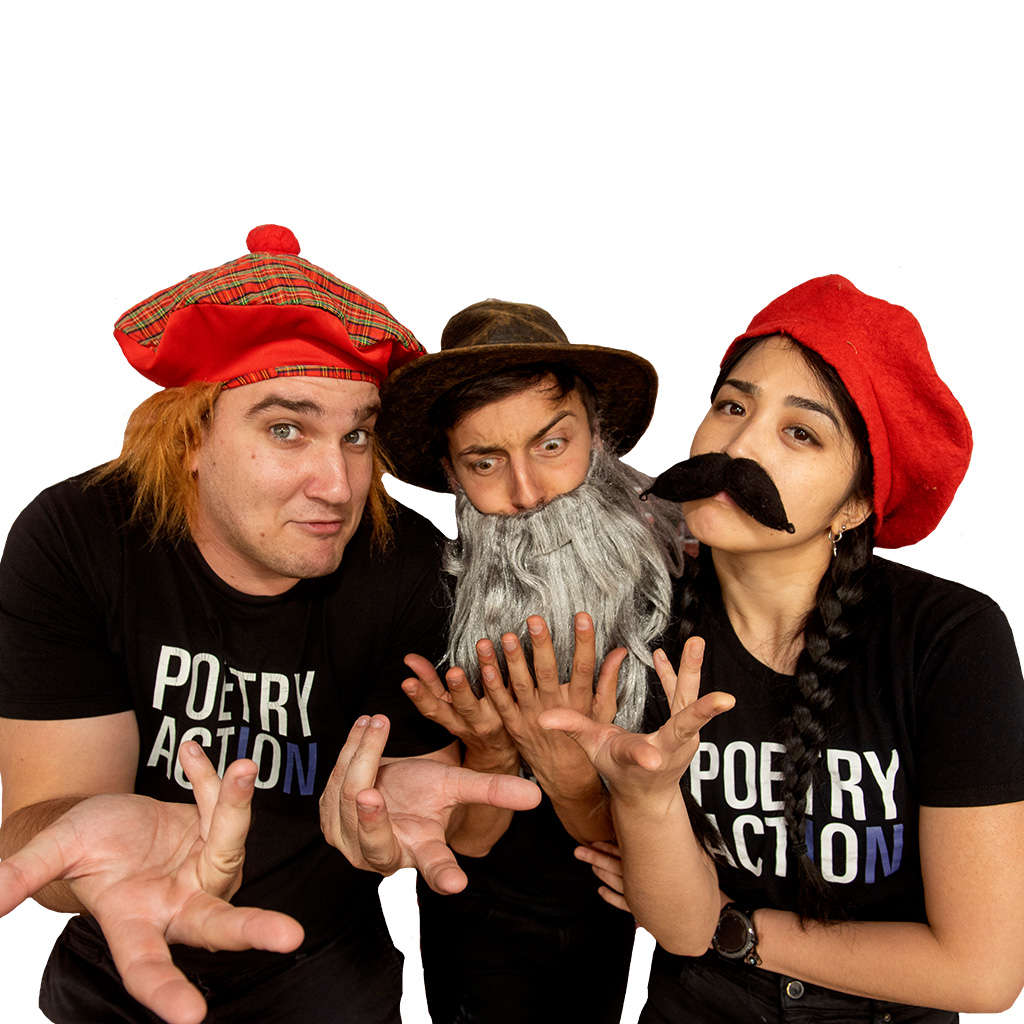 From love poetry written on scraps of papyrus in Ancient Egypt to the poetic traditions of Australia and New Zealand's first nations and the heightened worlds of William Shakespeare, poetry exists in the bedrock of every human culture on the planet.
This beautiful show, featuring three characters desperately trying to prove themselves in the cut throat world of television, celebrates both the differences and the similarities of people around the world. It shows, as Maya Angelou says, that 'we are more alike my friends than we are un-alike'. It also examines how poetry can continue to be a sustainable art form into the future providing a fantastic launch-pad for broadening your students' perspectives.
Includes poetry and texts from Matsuo Basho, William Wordsworth, Sappho, Khlali Gibran, Shang Ye, U2, Alfred Lord Tennyson, Maya Angelou, Malcolm London, Kathy Jetinel-Kijiner and more.
words of war (years 9-12)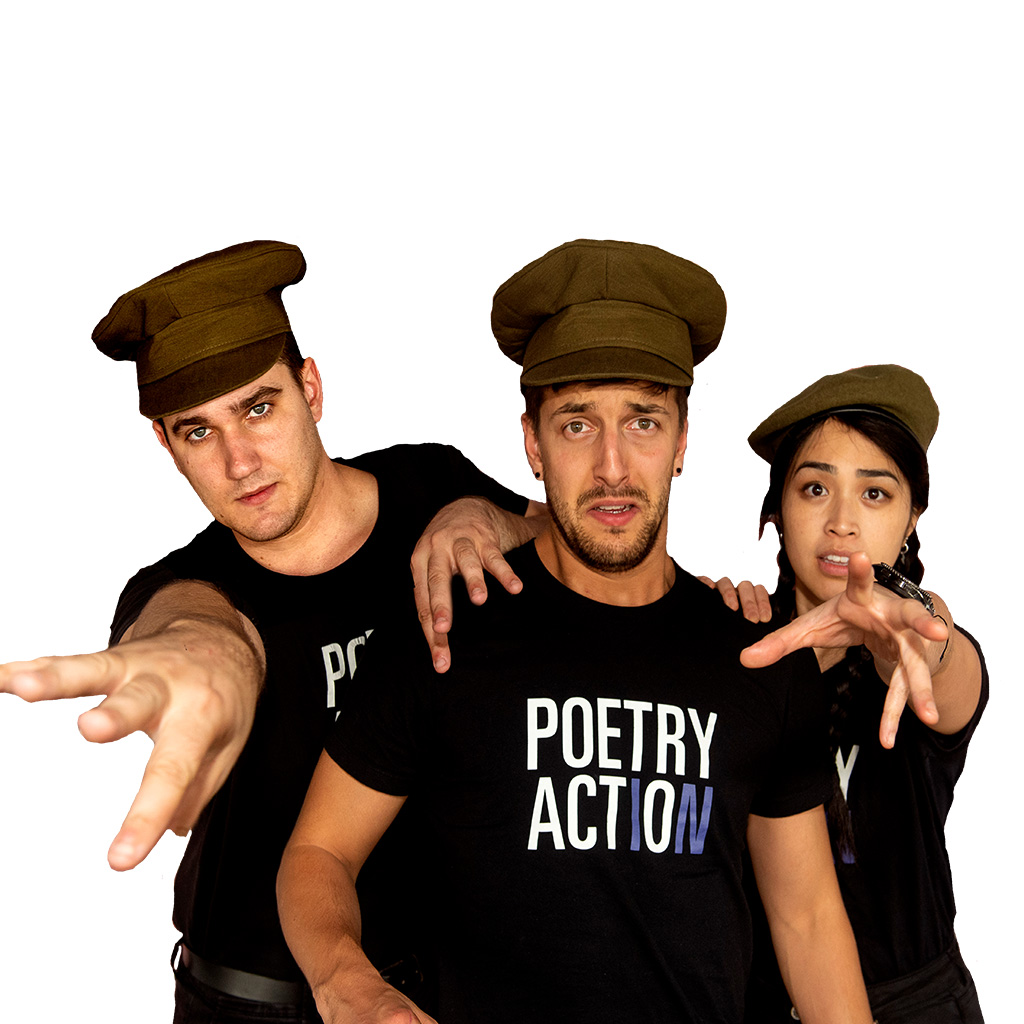 Words of War is back once again to bring to life the world and works of Wilfred Owen. This captivating show reverberates with passion, anger, humour and heartbreak.
This performance follows the life and works of Owen and the influences that led him to become one of the most striking and brilliant voices of his era. This dynamic show takes you through the horror, heroism and hopelessness of conflict; we examine people's attitudes to war and how, through his poetry, we can come to a better understanding of war today.
Poems include: Spring Offensive, Dulce et Decorum Est, Parable of the Old Man and the Young, Mental Cases, Disabled, Anthem for Doomed Youth, Futility.
riots & revolutions (years 10-12)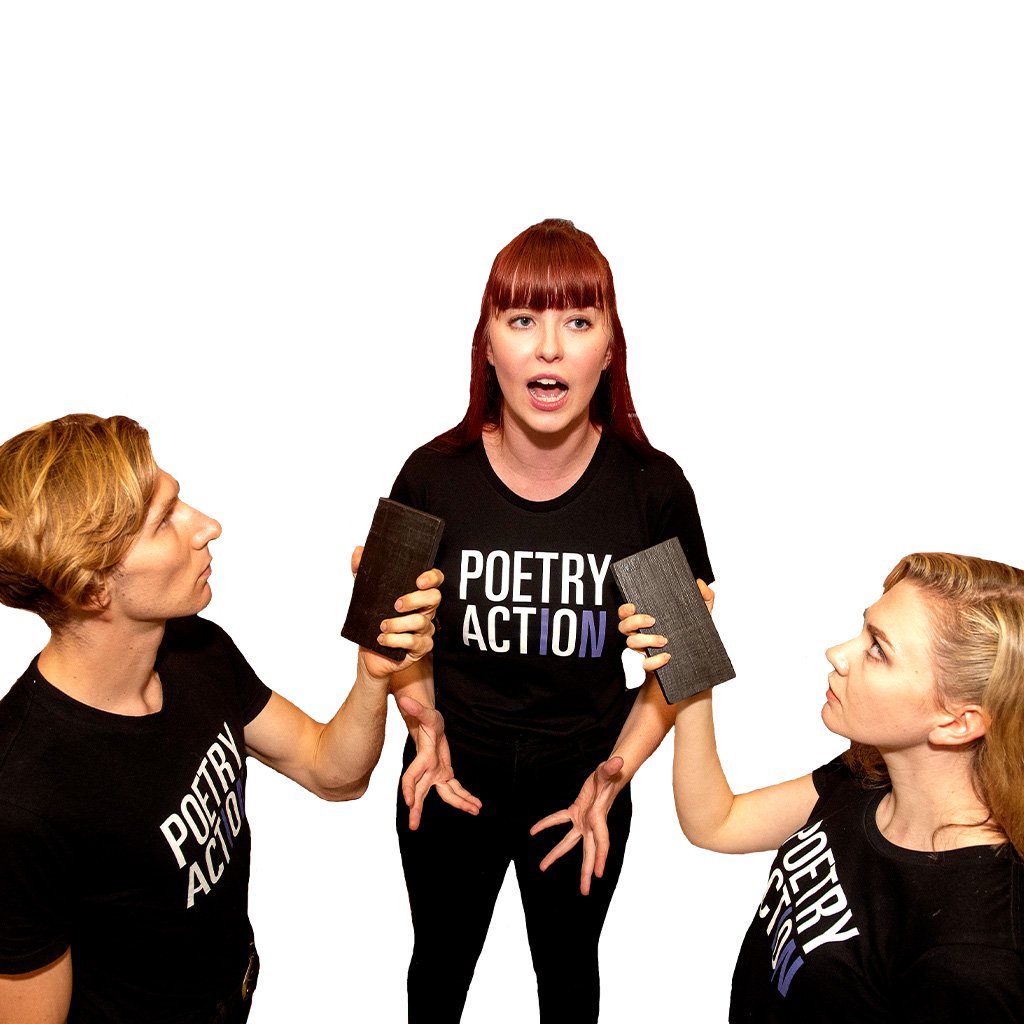 The people are protesting! A massive crowd is waiting outside and only you have the power to unite them. What will you say? How will you avoid a riot? Or is that something you want?
More than ever, young people are using their voices to change the world.
Riots and Revolutions examines great speeches and poetry from world history, film, theatre and more to enlighten students on the rhetorical techniques used to construct an inspiring movement and either advocate or protest.
This show will give students a clear understanding of how words have had the power to change the world in the past and how they can change the world today.
Includes original speeches, texts and poetry from Carl Sagan, Greta Thunberg, Charlie Chaplin, Malala Yousafzai, Aaron Sorkin, Bob Dylan, Mary Lee, Emma Gonzales, Jacinda Ardern and more.